F.A.Q's
Frequently Asked Questions
What does each package entails?
Besides the cigars, we bring matches, lighters, and ashtrays.  A table and a chair normally must be provided by venue, unless special arrangements have been made.

Do you do custom labels for cigars?
For an additional fee, we can provide custom cigar labels with basic text.  Any graphics desired on cigar labels must be submitted electronically.
What happens if there are any cigars left at the end of event?
Any cigars left at the end of the event are given to the person that contracted us.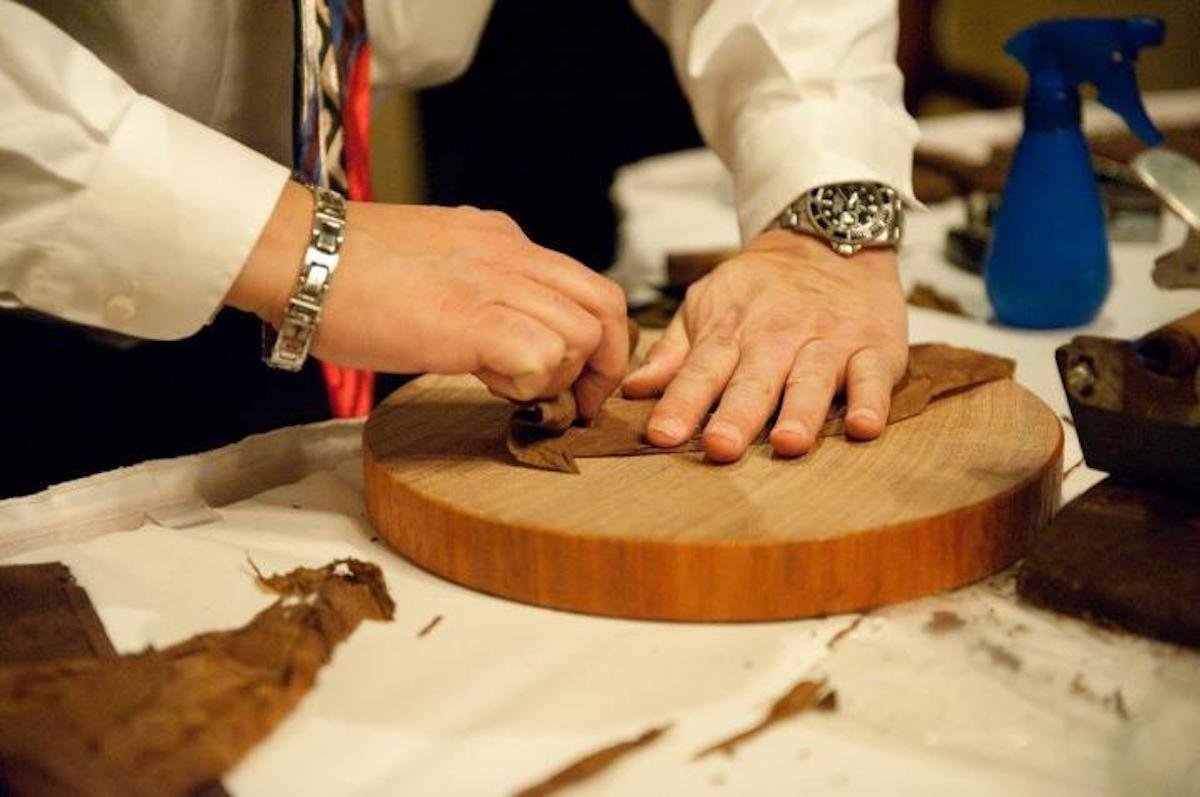 What if events run behind schedule?
In most cases we stay up to one hour past event at no additional cost as long as we have no commitment somewhere else.  After that, there is an overtime fee.
What are the cigar sizes you bring?
Normally we bring a mixture of coronas, robustos, and torpedoes.  Other sizes available upon request for an additional fee.
Can performance time be changed after contract is signed?
As long as we are available, we can flexible when it comes to performance time changes.
How far do you travel?
We can travel anywhere in the world.  However, lodging, travel and extra fees will be incurred.
Do you allow guests to try to roll their own cigars?
Our insurance policy does not allow guests to roll their own cigars.  We try to educate our guests to the best we can.  But they can not roll their own cigars.