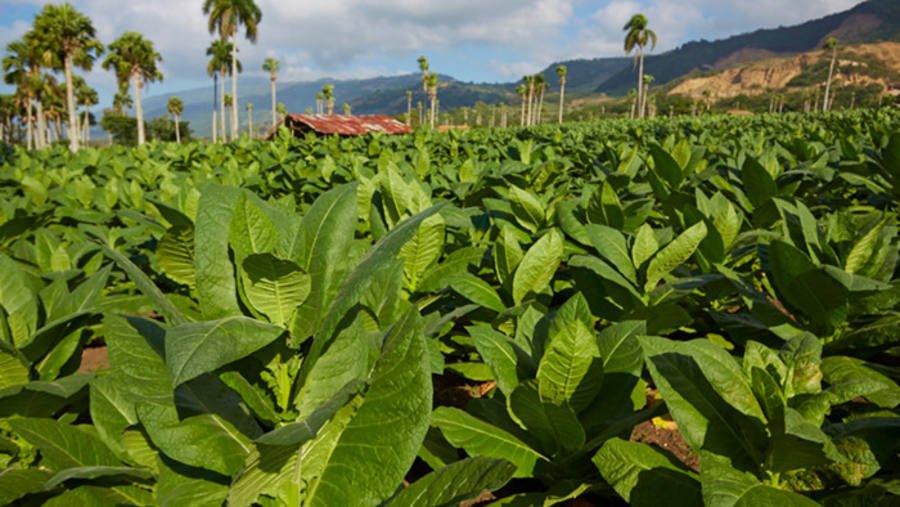 Few people are traveling these days, so we turned to our archives that will take you on a number of virtual journeys to fascinating cigar factories and tobacco fields. So fire up your favorite cigar and click through this series of photo essays, walking tours and videos to enter the world of great cigars without reaching for your passport or even leaving your chair. https://www.google.com/maps/d/u/0/embed?mid=1GWhI4XFfXo5ctSIWhrCI-oeXk0F9eTzI
Cuba
The mother country of handmade cigars is the largest island in the Caribbean, and the vibrant capital city of Havana abounds with busy cigar factories. Some of the country's best-known brands have been made here since the 1800s, but time has taken its toll on those original buildings and today many of the cigar factories are in new locations. Our editors take you behind the scenes of three of them, including the legendary Cohiba factory El Laguito, which is not open to regular tours.
Inside Cuba's Mysterious El Laguito, The Home of Cohiba: El Laguito is one of many beautiful mansions in Havana's tree-lined Miramar section, and it has been Cohiba's home factory for many years now, but you can tell when you walk in that it used to be the residence of a very wealthy man.
Behind the Doors of Havana's La Corona Cigar Factory: From the outside, the La Corona factory looks like any other non-descript building in Havana. However, it holds the blend recipes, tobacco inventories and stockpiles of some of the most coveted cigars in the world.
A Walking Tour of the Partagás Factory: Despite the name, other brands are produced here as well–everything from Partagás, Cohiba and Romeo y Julieta to Bolivar and Quai d'Orsay.
Ecuador
Ringed with volcanoes and covered by clouds, the first-time visitor to the vast cigar tobacco fields of Ecuador may find themselves feeling very far from home. This South American country has grown into a powerhouse of wrapper tobacco, its intriguing weather ideal for delivering leaves that are prized throughout the cigar industry.
https://cdn.jwplayer.com/players/8MriYqhU-lzLQn5xD.html
The Dominican Republic
As your plane slowly coasts in for a landing on the gorgeous Caribbean country of the Dominican Republic, you can't help but smile as your eyes see fields of verdant green stretching out beneath you. This is a country blessed with tropical weather, a veritable humidor all its own. No wonder that so much tobacco is grown here, and so many cigars rolled by hand to the passionate, rhythmic beat of music. Take a look at the island also known as Cigar Country, home to an amazing list of cigarmaker talent.
Tabacalera de Garcia, The World's Largest Cigar Factory: This factory makes more than 30 million handmade cigars each year, most of them Romeo y Julieta, Montecristo and H. Upmann.
How Arturo Fuente Cigars Are Made, From Field to Factory: In each room, rollers are only crafting one line from the large portfolio of Fuente's cigars, each rooms decorated to match the theme of said line.
E.P. Carrillo's La Alianza Factory: Home of the Encore: Normally, the La Alianza factory produces about 2 million cigars a year. However, after being named the Cigar of the Year for 2018, the Encore has demanded additional rollers.
In the Fields and Factory With Nirka Reyes: In the middle of the town of Navarrete (25 miles outside Santiago) is about 20 acres of farmland that grows one of the rarest types of tobacco in the entire country: wrapper leaf.
How Jochy Blanco Grows Tobacco And Rolls Cigars: Half the 50-acre farm grows Olor tobacco, the other half, Criollo '98. You can instantly tell the difference, as Olor leaves are much larger and wider. The factory also makes around 8.5 million handmade cigars a year.
Nicaragua
Central America is home to the world's leading producer of handmade cigars, Nicaragua, rich with three very distinct tobacco-growing regions and a veritable army of extremely busy cigar factories. From wrapper grown under shade in Jalapa to the powerful leaves that rise from the inky-black soil of Estelí, this is a country that offers everything to a cigarmaker.
https://cdn.jwplayer.com/players/fZOknLSP-lzLQn5xD.html
Making Padrón Cigars: The Padrón story dates back to 1964. The company's Nicaraguan factory is a busy place where these highly rated cigars are crafted entirely by hand.
A Visit to Mombacho Cigars: The Mombacho Cigars S.A. factory in Granada is a Spanish colonial mansion that has been renovated into a working cigar factory.
Oliva's Expansion in Nicaragua: Oliva is expanding. The company that made 22 million cigars in 2018 has opened a new cigar factory in Estelí that has a capactiy to make 25,000 cigars a day, as well as a cigar box factory.
https://cdn.jwplayer.com/players/hOye8nOI-lzLQn5xD.html
United States
The world of tobacco growing is one that is dominated by fields outside the United States, but the northern state of Connecticut remains a very unlikely—and treasured—producer. The fields of the Connecticut River Valley, carved out years ago by retreating glaciers that left perfect soil in their wake, grow fantastic leaves during the short, humid summers common in this region.
https://cdn.jwplayer.com/players/7PAyBRom-lzLQn5xD.html
The Beauty of Connecticut Broadleaf: Atladis Shade Co. spans four towns in the area and grows both Broadleaf and Shade for Altadis, with the Broadleaf covering brands such as Onyx Reserve, Henry Clay, Romeo Añejo and Romeo y Julieta 1875 Reserve Maduro.
Fuente: https://www.cigaraficionado.com/article/a-virtual-tour-of-cigar-factories-and-fields